Attention Fall 2019 and Spring 2020 Brides: Partner With a Planner!
If you recall, we opened up our first blog post by sharing our understanding of how much work the wedding planning process can be. Friend, it's a beautiful process, but there will more than likely be times where you will want to run away with your honey and elope just to avoid working through all of the details. Been there, done that. We get it!
More than anything, we want our couples to feel relaxed and at ease when sharing part of their day with us. We work very hard to ensure that our part of your day – whether brief or extensive – is a breeze for our couples so that all they have to worry about is enjoying their time. Over the years, we have truly noticed a difference between our couples that partner with a reputable planner, and the couples that rely on themselves and their families, in terms of how much fun they are able to have! I mean, come on – do you want to run through the logistics of your reception on the trolley ride over to the venue, or do you want to hold your honey, relax, and soak up those minutes together before your grand entrance as Mr. and Mrs.?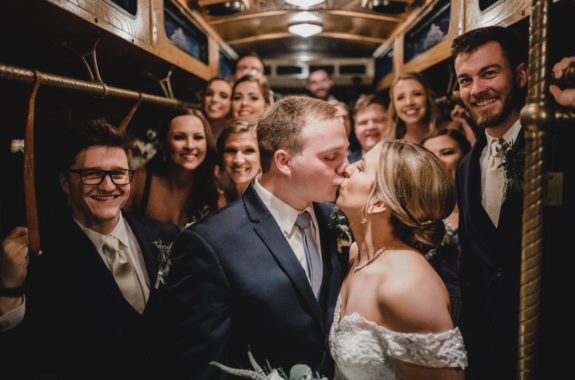 We think the answer is pretty clear… but all of this to say: do yourself, your mom, your maid of honor, your mother-in-law, and whomever else would be heavily involved with the planning and execution of the Big Day a favor and work with a wedding planner! Wedding planners are incredible assets to your event – and sometimes, your sanity! (Yep, we said it!) Not only are they here to help your vision come to life, but they are also your partner in the process. They will help you figure out your budget and how to allocate it, bring you reliable vendors for all-things-wedding so that you don't have to wonder, aid in the design process, set up, run, and tear down your day – and nearly infinitely more. Want your planner to come to all of your meetings with vendors? Done. Need help choosing a color scheme? Venue? Centerpiece? Easy.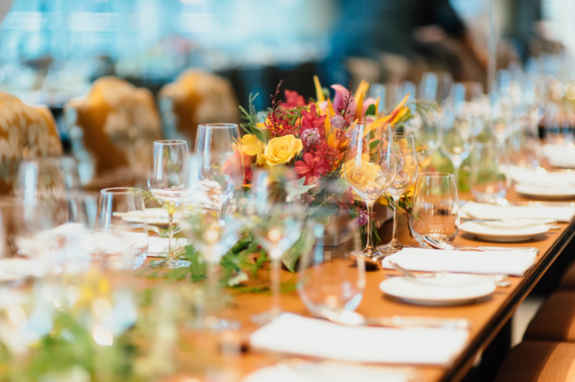 Whether you haven't planned a moment of the day or you have planned and organized everything and just need someone to be there to run the day, there is a planner that can meet you where you are in the process. Most planners offer different tiers of planning offerings, and some even have custom "add-ins" so that you can really tailor the package you select. If you are in need of someone who can help you from the very beginning and provide unlimited assistance, you will want to opt for a Full Service planning package. This will allow your planner to help customize every little detail of your day, provide design guidance, match you with vendors in your budget that fit your vision, oversee all logistical details, and more! This is the most hands-on package that planners offer, and provides you with the most support. If you have planned the entire event but need someone to setup, execute, and tear down the details you have already arranged, you might need a month-of coordination package. In a nutshell, when planners contract with you for month-of coordination, consultations start 4-6 weeks in advance of your Big Day. They work with your vendors to confirm the timeline, create the day-of plan, set up, execute, and tear down. There is obviously more that goes into it, but this package is more ideal for those who just need some help coordinating the day so that the family doesn't have to worry about a thing!
Now, it's important to remember that not all "planners" can deliver the same results. We absolutely recommend working with a registered company with a website, reviews, and a team that specializes in wedding planning. Being a wedding planner is far from an easy job, which is why you should aim to work with planners who meet that criteria. Most wedding planners will have free meet-and-greet appointments with couples who are interested in hiring a planner. This is a great way to get to know them, ask about their experience, and share a little bit about what your dream day looks like to help them understand what you want! Make sure that, if you meet a planner that you trust and really jive with, you lock them down fast. Fall and winter are approaching, so planners' calendars are starting to book up for fall 2019 and spring 2020.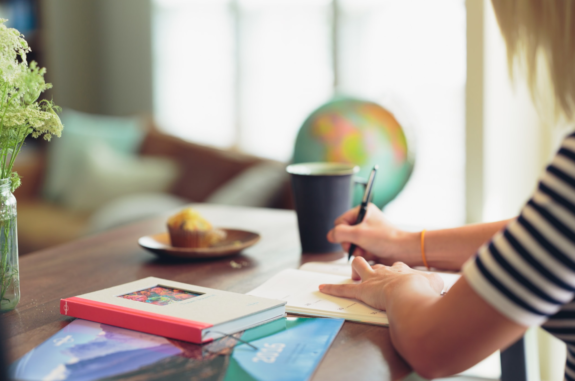 Interested in finding a planner, but not sure where to begin? Websites like TheKnot and WeddingWire are great resources, as they provide honest reviews from couples who have worked with their listed vendors. If you're looking for our recommendation, we have worked with Whitney Hewitt, owner of XO Event Co. in Tulsa quite extensively, and love it! You can check them out on Facebook and find information about XO's packages here.
Happy planning!