Can You Hear the Bells? Christmas & Wedding Bells That Is!
Happy Fall ya'll! As the season turns colder, we are gearing up for the holidays here at Old Urban Trolley. Who knew 2021 would fly by, Christmas will be here before you know it.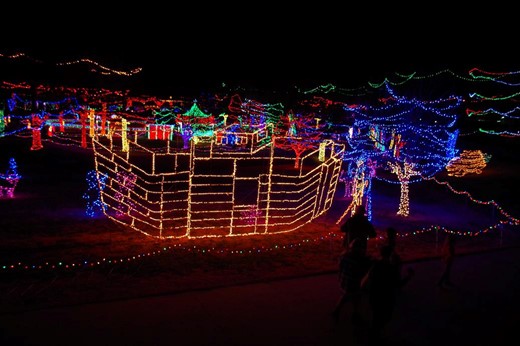 With that said, it's time to start planning. If you are wanting to book a Christmas Light Tour for your family, work, friends night out….DO NOT delay on booking. With our downsized fleet we are filling up on our availability faster than ever before.
If you missed out on our announcement, this year Light Tours will only be happening via the JOYJOY bus, our 25 passenger bus with the comfort and JOY for all.
The cost per rental is $350.00 plus gratuity of 15%, there is also a $75.00 cleaning deposit you will get back so long as the bus remains tidy. There are 2 trash cans and antibacterial wipes in the unit for your use to keep things clean, not to have you clean but to be respectful of the until and for the guests that tour after you. No popcorn or shelled peanuts are allowed.
Tour times are 6 and 8 PM, tour length is 70-90 minutes. The unit is decorated inside for Christmas and we do play Christmas music.
Pick-up for the Southwest tour is the Jenks Riverwalk Crossing at 300 Riverwalk Terrace. This tour includes Paragon Pipe (just as many lights as Rhema, but completely different), Jenks neighborhoods, Glenpool, and Bixby neighborhoods.
Pick-up for the South Tulsa tour is Kohls at 9595 S Delaware Ave. Bixby neighborhoods, and South Tulsa neighborhoods. We no longer go to Rhema.
If we cannot service you due to mother-nature being not so nice (ice), everything paid toward the tour including the deposit will be refunded.
2022, the Year of the Bride
We are thrilled to bring our fleet to your holiday season as well as upcoming 2022 brides. Did you know it is estimated there will be 2.5 million weddings in 2022, which is the most the U.S. has seen since 1984, according to The Wedding Report. Tulsa is already experiencing this trend with more and more vendors booking a year or more in advance.
If you are planning a 2022 wedding, we are here to help. Whether you are needing transportation for your whole party, smaller groups, or more intimate setting for you and your groom, we have the vehicle for you.
Our newest member of the fleet is gaining popularity, our white suburban we lovingly call Flo. Many do not know for weddings we have just a 1 hour booking requirement, allowing you to have the transportation of your choosing without breaking your budget.
Whether you want to take your wedding guests to and from the wedding or simply a getaway vehicle for the bride and groom, we are ready to make your wedding day a success.
Again Happy Fall Y'all,
xoxo
Trolleylady aka Shannon Palmer