It's BIRTHDAY MONTH for the Trolley Lady here at Old Urban Trolley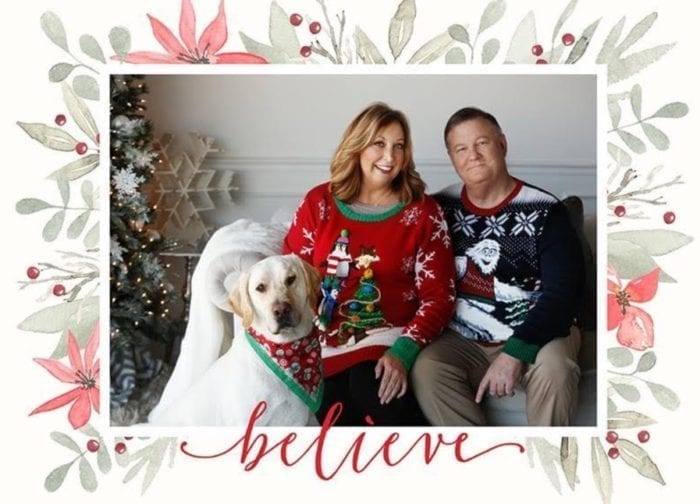 That's right. March 10th, I enter my 50's, and I cannot help but reflect on my beautiful life so far. Fifty years ago, I was born to Bertha Husong and Harley Terry. As the baby of the family for my mother, and the only child to Daddy, I was spoiled (and still am).
I married at seventeen and later had my first son. About a year and a half later, I had another son! Four years later, I had my last boy. Motherhood was something that I had always wanted, and I still remember the shock I felt when I first laid eyes on the tiny humans my body created! Now, my babies have babies, and I absolutely love being a Mimi to those grands. I always wanted a baby girl, but I think that God was saving that for grandparenthood. I have FIVE beautiful grand baby girls, and TWO grandsons'!
But, aside from being a Mom and a Mimi, I am, heart and soul, the Trolley Lady.
How did I end up here?
For a long time, I was a stay at home mom. Eventually, I moved into a fraud analyst career. Then on to finance. So many deadlines. So many quotas. Micromanagement was the norm, and although I made great money, I couldn't stand that life!
A couple of my very good friends (who are also business owners) stumbled upon some trolleys for sale and bought them. They started up the business, but realized that owning multiple businesses was too much for them. They knew I was at least intrigued and encouraged me to take it over, but I told them they were C R A Z Y! I hated my job, but I had stability… but, you can guess what happened.
After staying behind the scenes of the trolley company for about a year, I decided to go for it. I applied for financing, and after pursuing a few banking relationships, ended up partnering with my hometown bank. If it wasn't for them, I wouldn't be fortunate enough to be making memories with Tulsans through Old Urban Trolley thirteen years later.
Shout out to my friends. Best case of gentle peer pressure, ever!
Now, outside of running Old Urban Trolley, you can find me with my incredible partner in life, Charles, and/or with our 4-legged fluffball, JOYJOY. We adopted her into our family and she has been so much fun.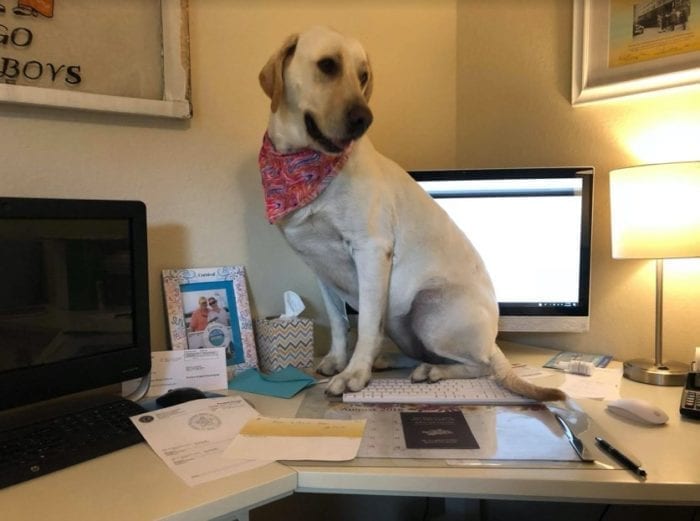 Between Charles and me, we have five awesome children (in addition to JOYJOY, of course). We love spending time with our kiddos and our special grands.
Between the two of us, we have five kiddos.
Junior, and grand-daughters Kambrie, and Raylen
Jacob, wife Shelby, Zara, Millie, and Holden
Jared, wife Brittany, Lillian, and Kenneth
Brian, wife Samantha, Lanie, Molly, and Micah
Haley and grandson Aiden
Our families have blended so beautifully, and I am so grateful to have been accepted into Charles' family with open arms!
So, what advice do I have as I approach the big 5-0?
Pick your battles wisely. Have patience, and learn not to sweat the small stuff! There are going to be things that happen that you cannot change, so there is no reason to stress over them. If taking yourself out of the situation is the only way to vanquish your stress, sometimes that is the right move.
Smile more, and always remember that you have no idea what the people around you are going through – even if you think you do.
Laugh when you can, and absorb as much time with your family as you can. Build strong, meaningful friendships, and treasure your memories. Life is so short, and you don't want to look back and feel like you have missed out. I sure haven't!
Thank you, Tulsa folks, for allowing me to be a part of so many events and memories with you. It is truly an honor to play even a minor role during your special events, or even during your family/friend outings during the holidays. I am so looking forward to the years to come at Old Urban Trolley. I hope you are, too!
In honor of my birthday month, I am running a special promotion for rehearsal dinners happening in 2020 or 2021.
If you are looking at a short trip directly downtown within five (5) miles of pickup, rehearsal dinner, and drop-off, then this may apply to you!
Thursdays and Fridays ONLY, Old Urban Trolley is offering:
4 hours for $400 ONLY ON THURSDAY/FRIDAY EVENINGS
3 hours for $350 ONLY ON THURSDAY/FRIDAY EVENINGS
This special is ONLY FOR REHEARSAL DINNERS and for THURSDAY or FRIDAY evenings. This does not apply to any rehearsal dinner transportation contracts booked. Applies to NEW reservations only after 3/6/2020. Deal expires 3/31/2020 and can apply to rehearsal dinners in 2020 or 2021.
Happy birthday month from the Trolley Lady and the gang at Old Urban Trolley! We appreciate you and are excited to spend time with you + yours soon!
Shannon