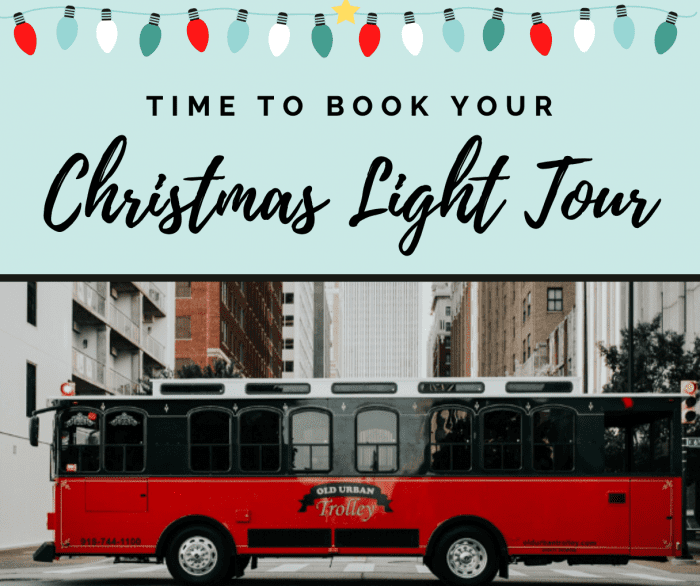 Happy fall, everyone! I hope that you and yours are doing well – or, as well as we can all do during these times. I cannot believe that we are in mid-October already. Where has 2020 gone?
Old Urban Trolley has some news: Miss Lucy, one of our trolleys, has sold! To clear the air, I want to share that we are still in business, that we are surviving the punches of 2020, and we are NOT closing! Some folks have heard about the sale and began speculating, but do not worry! The sale came about as my priorities have adjusted. Both of my parents are living, and I want to cherish these last years with them. Plus, the 11 grands have been keeping me busy!
So, Miss Lucy is now in her new home of Illinois, and is being converted to a food truck! I'm very excited to see her transformation, and wish her new owners the very best in their endeavors. Its bittersweet letting a part of our fleet go. Nonetheless, I am very excited for the season ahead, and cannot wait to see you all for your own events and for Christmas Light Tours!
If you're planning an event and would like to travel from location to location in style, give us a call and we can see if we have availability on your date(s). If you're interested in our annual Christmas Light Tours, keep reading!
Due to COVID-19, we will not be selling tours by the seat. Instead, guests will rent the entire trolley with their party. All of our vehicles are decorated for Christmas, and we play Christmas music during the tours. It's a very festive, family-friendly, and FUN experience, and I encourage you to gather your group and pick a date!
For the trolleys: The cost to rent the entire trolley is $350, and includes 26 seats (without seatbelts). We do ask for a 15% gratuity for the driver. Total cost is $402.50, but to reserve your date and time, you must put down a $200 deposit. The deposit goes towards your balance! Our trolleys are fully enclosed, and heated!
The JOYJOY bus: you can also rent the JOYJOY bus, which holds 25 passengers and includes seatbelts. The cost is $250, plus a 15% gratuity to the driver. This is a very comfortable option, and is a bit easier for folks to step in and out of, compared to the trolleys.
You can bring refreshments on board the trolley or the JOYJOY bus with you; however, remember that drinks typically lead to restroom breaks, and those stops can take away from seeing all of the lights on the tour. If you do opt to bring food, snacks, or beverages on the tour, bear in mind that there is a $100 cleaning fee added. The only snack limitations we have are: no popcorn or shelled peanuts allowed on the trolley.
The available tour times for the trolleys and the JOYJOY bus are 6pm and 8pm, and the tour length is generally 70 – 90 minutes. We have a couple of pick-up location options:
Pick-up for the Southwest tour is at the Jenks Riverwalk Crossing: 300 Riverwalk Terrace. We tour Paragon Pipe, Jenks neighborhoods, Glenpool, and Bixby neighborhoods.

Pick-up for the South Tulsa tour is at Kohls: 9595 S. Delaware Avenue. We tour Broken Arrow neighborhoods and South Tulsa neighborhoods. We no longer go to Rhema.
If you're interested in a Christmas Light Tour, give us a call ASAP! Some dates are already full, and in typical Christmas Tour fashion here at Old Urban Trolley, they're filling quickly – especially now that the fleet is one trolley smaller. We know that for some, renting the entire units pose a challenge, so we really encourage you to reach out to family and/or friends that you would like to join you on the tour and split the rental.
NOTE: If you pick your date and provide payment, but inclement weather forces us to cancel your tour, you will receive a full refund. Nobody can control Mother Nature, and we don't expect you to pay the price for that!
Get your crew together and join us for our famous Christmas Light Tours. We can't wait to see you!