January has come and gone and I am wishing I was still back on vacation. For me, January is usually my vacation month. Yes, I said month! Here at Old Urban Trolley, December is one crazy month and this past December we did 100 events in 31 days! Now you can get a better picture why January is vacation month for me and my company.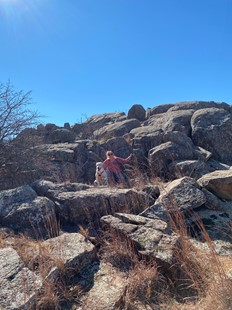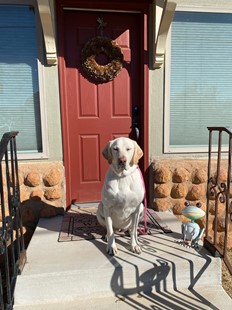 My Charles and I usually take a cruise, but with COVID-19, we postponed. We were however able to get away to Medicine Park, OK for some hiking and a change of scenery. These beautiful January days are glorious! Make sure you absorb all the vitamin D you can handle. We were able to take in the rays on the many trails in Medicine Park and I would like to go back when it is green. It is great to see the different terrain — the wild animals and take in God's work. We stayed at a great Air BNB close to everything and walked into town daily, watching the fisherman. We even overhead one man say he had already caught 66 fish! WOW! He was catching and releasing.
With that said, January has been a great start into the New Year with many reservations from the newly engaged coming in. Don't forget, our fleet has downsized so reserve early. Many people don't realize that we only have a one-hour minimum.
This year we have:
The OKIE DOKIE — our OG trolley. The trolley is equipped with park bench seating, fully enclosed with heat and air conditioning; perfect for transporting bride, groom, and even bridal party if you choose.

The JOYJOY bus — our 25 passenger shuttle bus named after our dog JOY. The bus is fully enclosed with large windows heat and air conditioning with comfort seating for all.

FLO — the 2021 suburban with leather interior with dark tinted windows for private VIP trips, Bride/Groom exit and everything in between.
So far for 2022 the months of May and October are filling up so make sure you book us soon.
Many do not know we also team up with Tours of Tulsa www.toursoftulsa.com for tours around town. Tours for reunions, and employee outings. If you live and work in Tulsa you really should know more about Tulsa. These are great and everyone always learns something new.
This year is gearing up to be a busy one. Now that we are rested we are ready to tackle 2022 and help with all of your transportation needs.